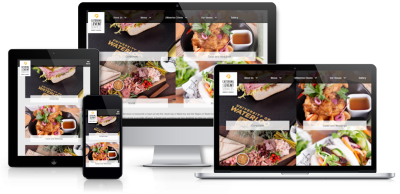 Catering Services realized they were competing with catering companies outside of the university and needed a more eye-catching web presence. Woolwich Web Works worked with them to create a custom design that would showcase their award-winning food and create a content structure for varying types of menus.
Their menu structures vary - some menus are packages with options for customers to choose from while others are individual items or platters. Most items are priced per-person, but some have a single price point (e.g. a cake). We came up with a content entry structure that would be flexible enough to accommodate all of these variations while being easy for editors to manage.
Another challenge was figuring out how to display all of these menus on the front-end, while making sure users were aware of the otpions available. And example of the end result can be seen on the Working Lunch Packages page. Here the menus are grouped into sections with an in-page navigation menu at the top. A new addition to the site is an option to add icons to menu items showing dietary accommodations. This can be easily added by content editors to each menu item.
Due to the timing of this project along with the University's Drupal 8 project timeline, this project was built on Drupal 7.